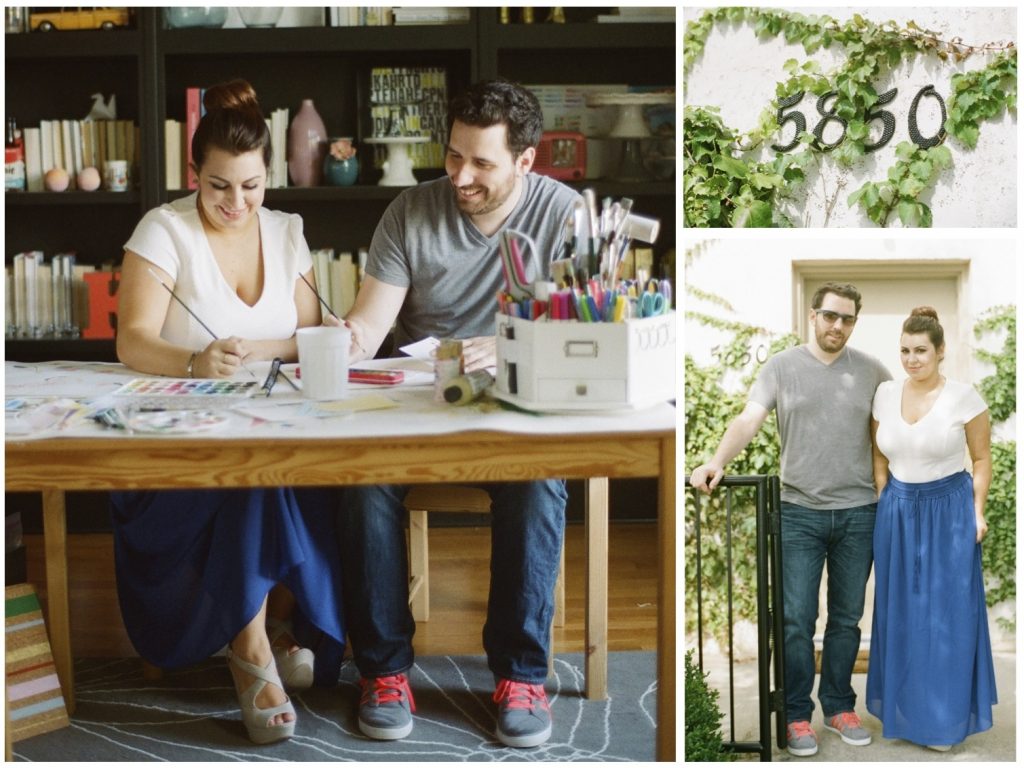 Atlanta-based couple Kristine Cholakian and Kenneth Cooke are co-creators of Charlotte Lane, a handmade paper goods, stationery, and home decor company. Each piece they design and create is hand-painted, hand-cut, and made in love. With a passion for painting, drawing, and creating, their mission is to share their art and their hearts with the world.
Kristine is the event planning and design powerhouse behind Simply Charming Socials. She's the organizer, the dreamer, and the mouth of the duo. Her style: pretty, flowy, and sweet with pops of color. She can't live without her chihuahua Lucy, her "shows" and flash sale sites.
Ken is the graphic artist behind K.Cooke Designs, where he specializes in brand development. He's the brainstormer, innovator, and dishwasher of the herd. His style: bold, bright, and daring. He can't live without loose leaf tea, red notebook, and ice cream.
Fun facts… Their favorite meal of the week is brunch. They both hail from the North: Kristine from NY and Ken from NJ. And the company name? They really live on Charlotte Lane.
Check out this little video they made to show off the spirit of the company and some of the products.
Handmade Paper Goods + Stationery + Home Decor